Day Five: Elizabeth Fry Week 2023
5/12/2023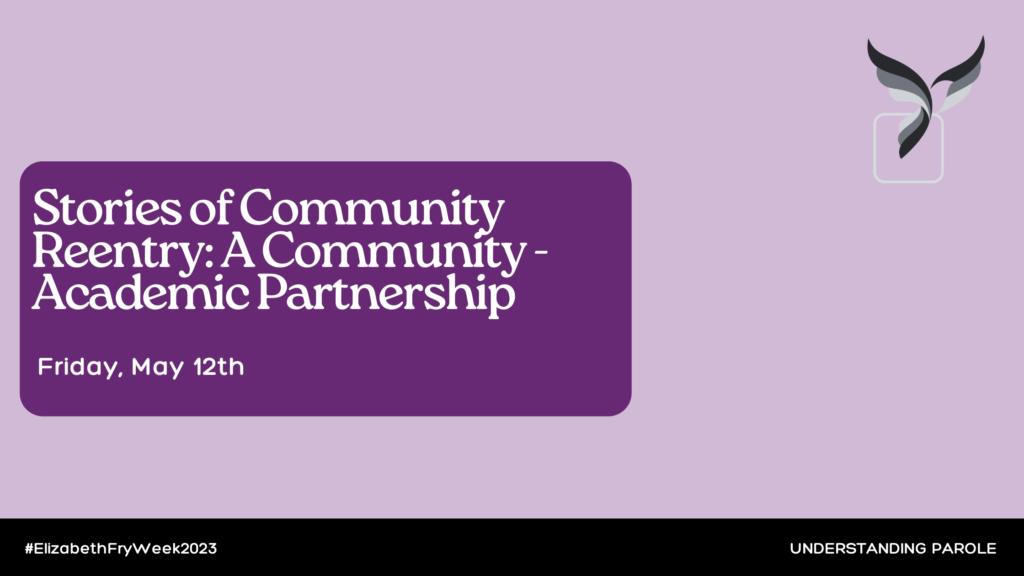 Today's Live Event – Stories of Community Reentry: A Community – Academic Partnership
Today (May 12th) from 3:00 – 4:30 pm eastern. To view in other time zones, click here.
In this panel, contributors will discuss the collaborative processes they have engaged in to create a community-academic partnership that explores the barriers to re-entry faced by people on parole. Their partnership strives to move beyond merely 'giving voice' to those with lived experiences to promoting leadership within the community, collaborative knowledge production, and actionable policy solutions.
Contributors: Cathee Porter, Ed Dante, Tamara Humphrey, Audrey Yap, Patrick Falle, and Bristol Hobson
Accessibility: Simultaneous English to French translation will be available, along with closed captioning in English. This event is free and will be hosted online via Zoom.
Myth vs. Reality
Know the stats: while there is incarceration, processes of parole improve public safety. To see for yourself, check out the Corrections and Conditional Release Statistical Overview, published by Public Safety Canada.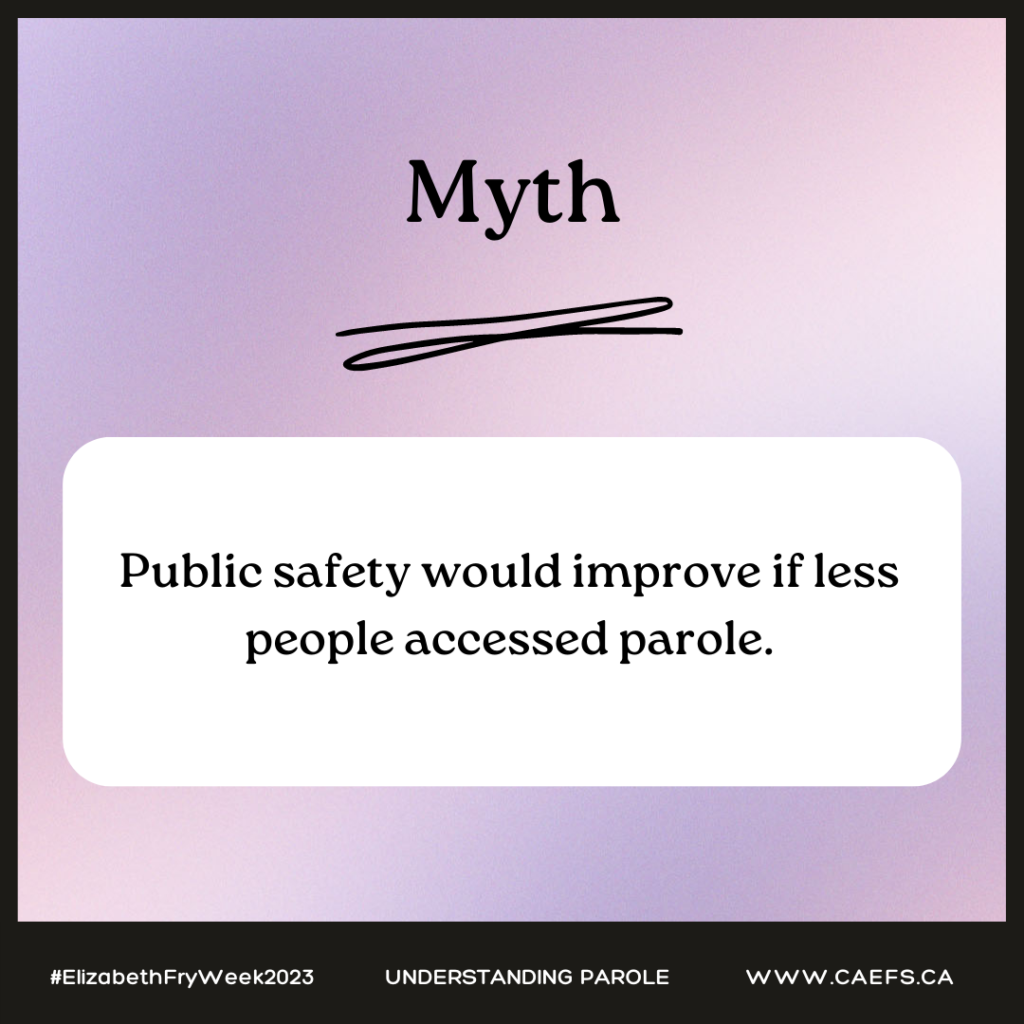 Want to keep reading? Check out this informative article by Dr. Melissa Munn, "Living in the Aftermath: the Impact of Lengthy Incarceration on Post-Carceral Success".