Day One: Elizabeth Fry Week 2023
5/8/2023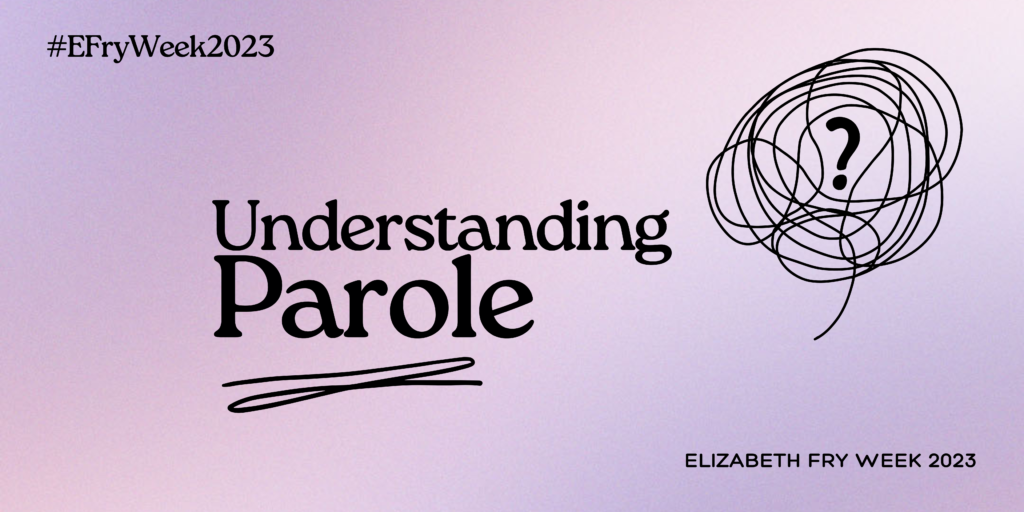 Welcome to Elizabeth Fry Week 2023!
In 2023, we are focusing Elizabeth Fry Week on the theme of "Understanding Parole".
The legal framework of parole – and the lived reality of being on parole – is not widely understood by the Canadian public. This lack of understanding leads to sensationalistic media coverage and lends itself to reactionary and harmful legislative reforms.
Keep reading to discover what we have planned for the week and how you can engage with this critical topic.
Welcome
Hear more from our Executive Director, Emilie Coyle, about Elizabeth Fry Week, and why this is the right moment to focus our attention on "Understanding Parole".
Community Spotlights
This week is an opportunity to increase public understanding and broaden the narrative about the ways in which parole, and the people who are on parole, are characterized. During this Elizabeth Fry Week, we will raise public awareness and create positive narratives about the evidence-practice of parole and to spotlight the stories of many inspirational people in the CAEFS network who have experienced parole and who are pillars of their communities.
To start us off, we would like you to meet Melissa.
Stay tuned for more spotlights of some of the incredible people that CAEFS is honoured to be connected with.
Live Virtual Events
We will also be hosting two live events, that we encourage you to register for today!
Understanding Parole: with CAEFS and the Parole Board of Canada
The Canadian Association of Elizabeth Fry Societies in an in-depth conversation with the Parole Board of Canada, as we raise public awareness and understanding of the legal and social context, purpose, functions, and changing scope of parole in Canada.
Contributors: Jennifer Oades (Chairperson of the Parole Board of Canada), Sylvie Blanchet (Executive Vice-Chairperson of the Parole Board of Canada), nyki kish (Associate Executive Director of CAEFS), Emilie Coyle (Executive Director of CAEFS).
Time: 3:00 – 4:30pm eastern time (click for other time zones)
Stories of Re-entry: A Community-Academic Partnership
In this panel, contributors will discuss the collaborative processes they have engaged in to create a community-academic partnership that explores the barriers to re-entry faced by people on parole. Their partnership strives to move beyond merely 'giving voice' to those with lived experiences to promoting leadership within the community, collaborative knowledge production, and actionable policy solutions.
Contributors: Cathee Porter, Ed Dante, Tamara Humphrey, Audrey Yap, Patrick Falle, and Bristol Hobson
Time: 3:00 – 4:30pm eastern time (click for other time zones)
Ongoing Learning
Every day this week, you will also want to check back here, or follow us on social media, to learn more about parole. We will be offering insights into parole, and debunking some commonly held myths.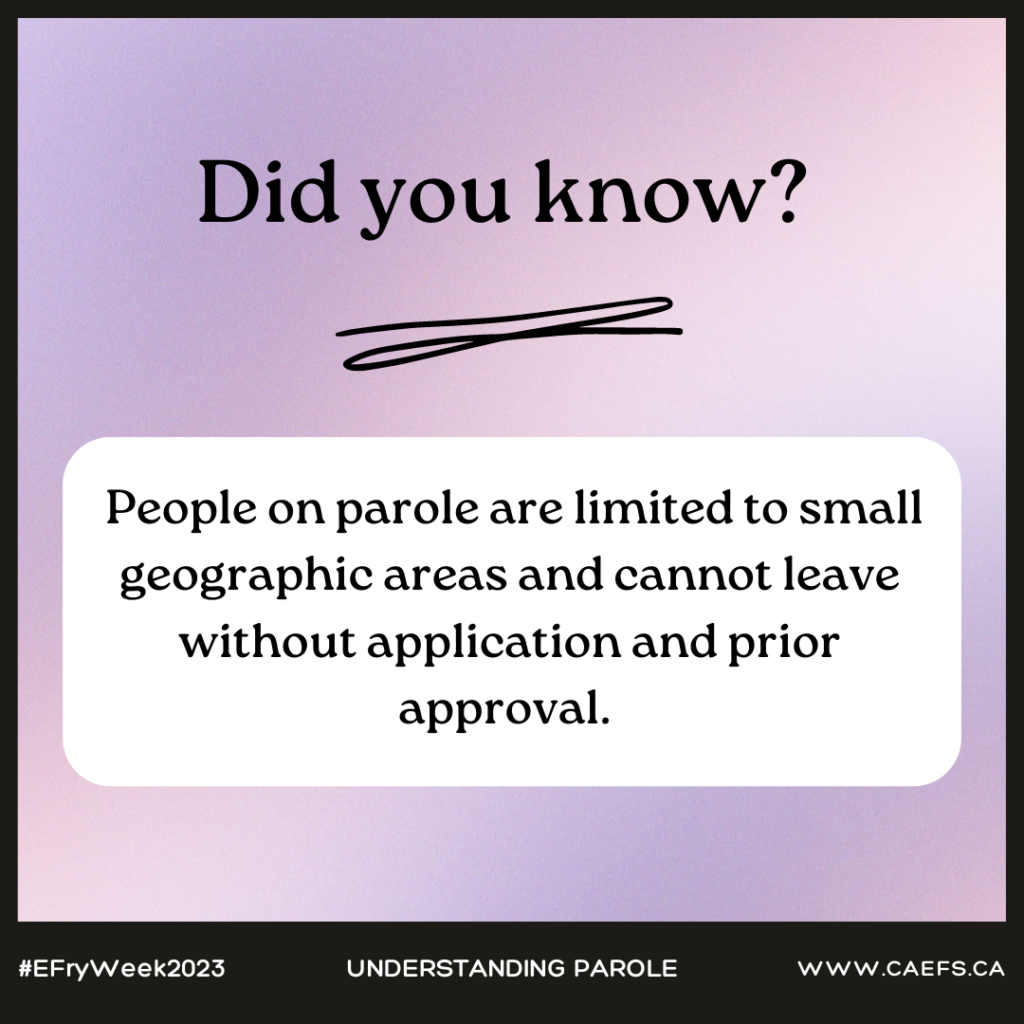 Connect Locally
Thank you to our member societies for supporting and amplifying this year's theme! Be sure to connect with your local Elizabeth Fry Society to see what they have planed for this week, and to find out how you can get involved.
You can find a complete list of our member societies here.