2023 Memorial Bursary Applications are Open!
5/15/2023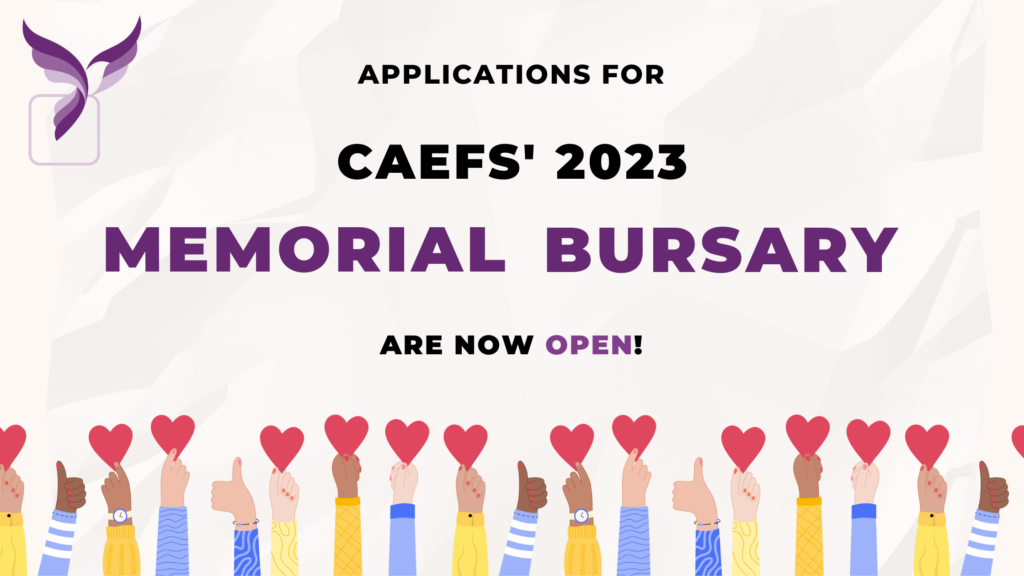 CAEFS Memorial Bursaries are annual bursaries that support women and gender-diverse people who are or have been incarcerated in reaching their educational and employment goals.
Each bursary is $750 and the number of bursaries distributed is based on the availability of funds. Past bursary recipients have used the funds to support entrepreneurial projects, buy school supplies, or subsidize the cost of post-secondary courses, and more.
You application will be considered if you meet all of the following criteria:
You live in Canada
You are a woman or gender-diverse person
You have been, or are currently, incarcerated
Applications are evaluated based on whether the clearly stated goal and a plan to achieve that goal. It will also take into consideration if the applicant has faced or is facing barriers in achieving their goal that this bursary might help to overcome. We encourage applicants to list other ways that CAEFS or a local Elizabeth Fry Society might help you in achieving their goal, but those questions will not be used to evaluate the application.
Applications must be received by CAEFS no later than June 30th 2023.
Please note: this year's applications are regional. Please select your region below to access the appropriate application.
Bursary Application Instructions and Forms
Applications from Quebec are only being accepted from people who are currently connected with The Société Elizabeth Fry du Québec. If you would like to apply, you may contact info@elizabethfry.qc.ca for more information.