Day Two: Elizabeth Fry Week 2023
5/9/2023
Welcome to Day Two of Elizabeth Fry Week 2023: Understanding Parole. Keep reading to hear from another amazing community member, learn more about what makes our communities safer, and register for tomorrow's live event!
Community Spotlight
Meet Rachel! Rachel is the next person we are featuring as part of our Elizabeth Fry Week community spotlights. Rachel is one of many inspirational people in the CAEFS network who have experienced parole and who are pillars of their communities.
Myth vs. Reality
There is a pervasive public narrative that more restrictive conditions for people on parole and other forms of conditional release (like bail) will contribute to public safety. This is not based in evidence. Strong community connections and support are the way to make our communities safer, for everyone.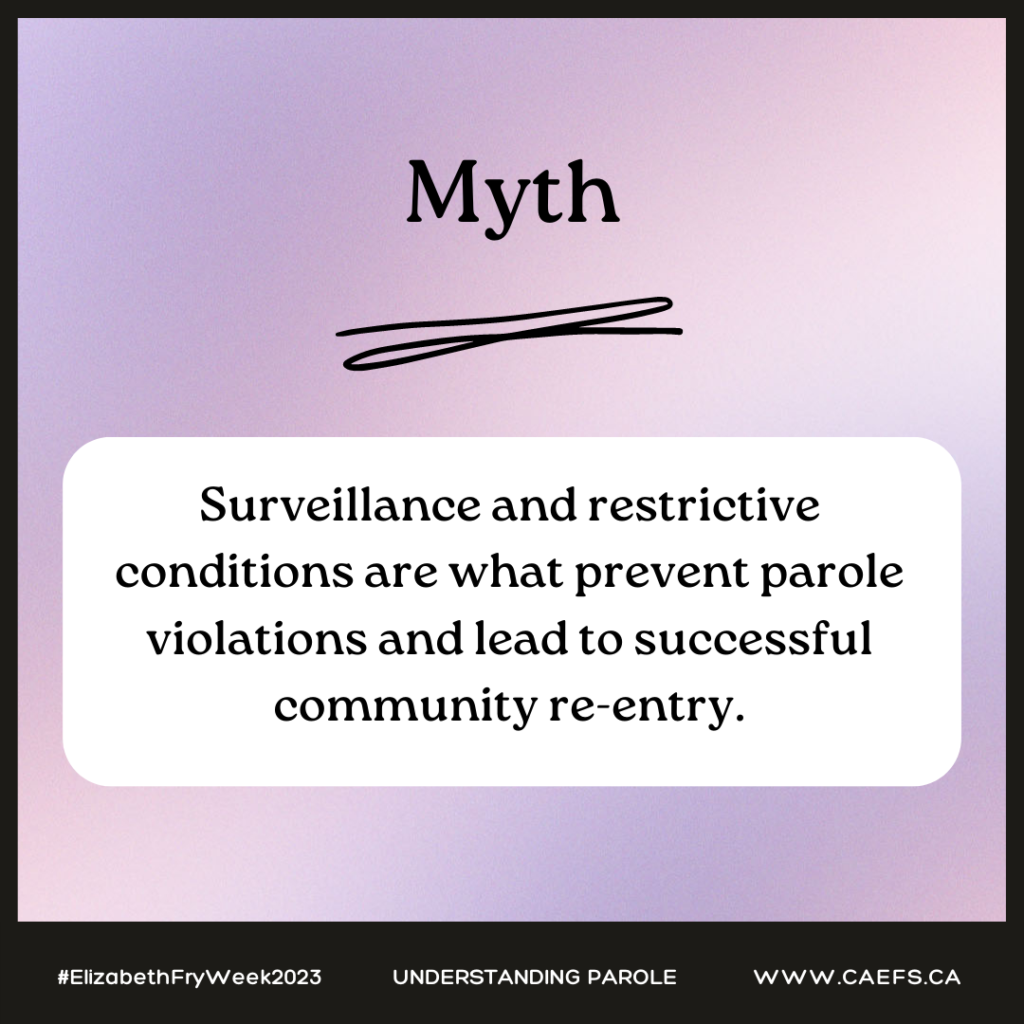 Event Tomorrow: Reminder to Register
We are very excited to be hosting a live conversation with Jennifer Oades (Chairperson of the Parole Board of Canada) and Sylvie Blanchet (Executive Vice Chairperson of the Parole Board of Canada). They will be in conversation with Emilie Coyle (Executive Director of CAEFS) and nyki kish (Associate Executive Director of CAEFS).
This event will be starting at 3:00pm eastern time and registration is required.