Day Four: Elizabeth Fry Week 2023
5/11/2023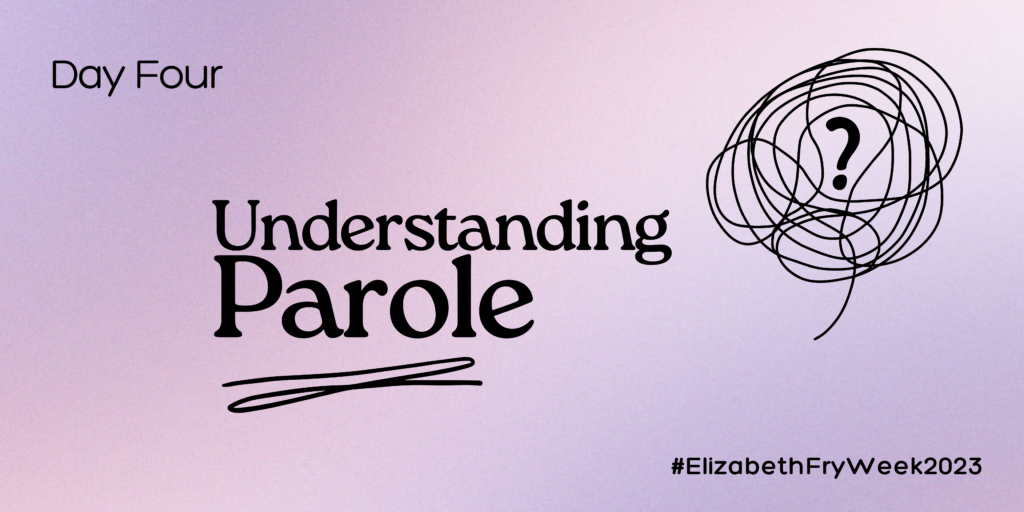 Welcome to Day Four of Elizabeth Fry Week 2023!
We wanted to start today off by thanking Jennifer Oades (Chairperson of the Parole Board of Canada) and Sylvie Blanchet (Executive Vice-Chairperson of the Parole Board of Canada) for joining us yesterday for a conversation focused on understanding parole in Canada. Thank you!
Together with Emilie Coyle (Executive Director of CAEFS) and nyki kish (Associate Executive Director of CAEFS), they helped to raise public awareness about how parole is currently working and inspired us to think about where we can go from here. They also shared a lot of practical knowledge for people who are on parole and people who are preparing for release, as well as for the people who are working to support and advocate for them.
If you missed it: don't worry! We will make key takeaways from the conversation available to you soon in other formats.
In the meantime, here is a great resource created by the Parole Board for women who are applying for parole, or people who are supporting a woman to apply for parole. Check it out:
Myth vs. Reality
The concept of "soft on crime" is a calculated political narrative. Instead of slogans, we stand for evidence-based practices that address, reduce, and prevent harm.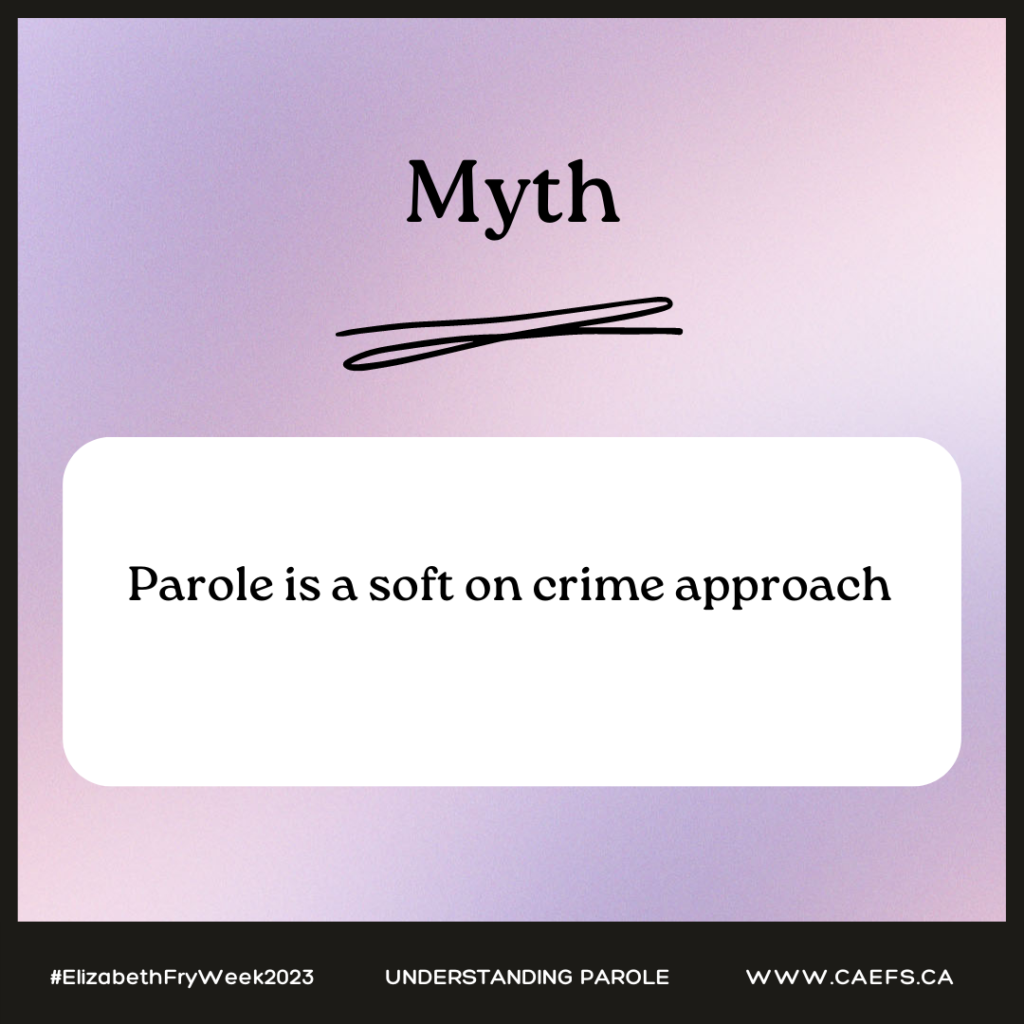 Event Tomorrow: Reminder to Register
We are so looking forward to our event tomorrow: "Stories of Re-entry: A Community-Academic Partnership".
In this panel, contributors will discuss the collaborative processes they have engaged in to create a community-academic partnership that explores the barriers to re-entry faced by people on parole. Their partnership strives to move beyond merely 'giving voice' to those with lived experiences to promoting leadership within the community, collaborative knowledge production, and actionable policy solutions.
Join us tomorrow at 3:00pm eastern on Zoom by registering using the link below.